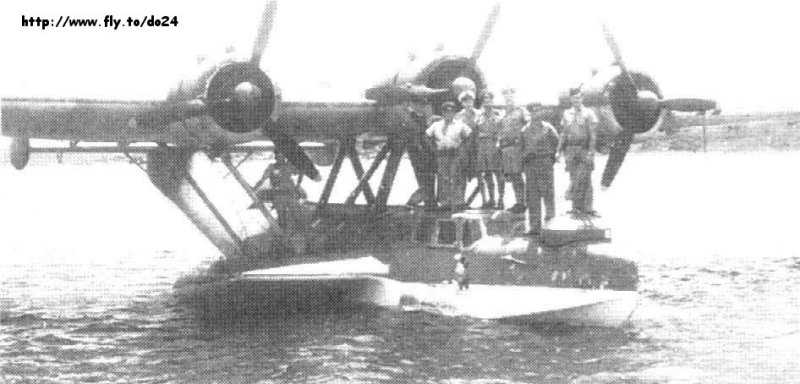 The Do-24K-1 Werk Nr. 785 X-24 of the MLD in Rose Bay, Australia during her NEFIS-period. This plane formed the model for the Do-24T-3 now on display in Soesterberg in The Netherlands, check out the drawing on the side of the fuselage compared with the restored plane by clicking on the drawing.
© Prudent Staal.
Picture taken from Verenigde Vleugels.