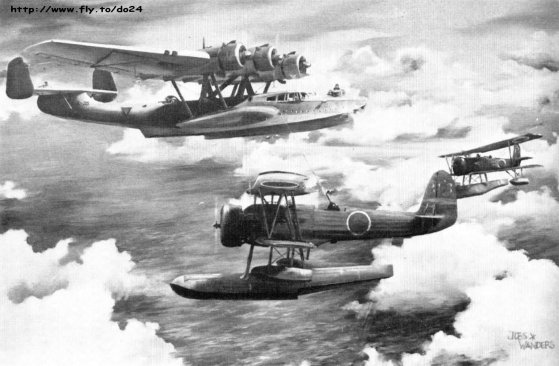 Do-24K-1 X-35 in action near Kuching on December 23rd 1941 battling with three Japanese naval fighters. Painting of J.P.M. Wanders, located at the Naval Museum in Den Helder in The Netherlands.
© Uitgeverij T. Wever BV, Click to enlarge
Picture taken from De Koninklijke Marine In De Tweede Wereldoorlog (deel 2).